Thank you JoJo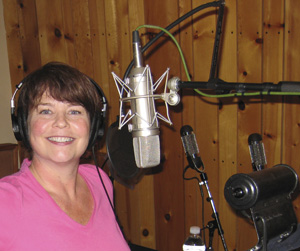 After 5 years of strong, vibrant leadership, our own JoJo Jensen is stepping down from her role as chair of the Mid-Valley Chapter of Willamette Writers. We want to thank JoJo for her wit, devotion and energy. JoJo is currently launching her new business, Chapter and Voice.
You can find JoJo at chapter meetings and on Twitter at vojojo.
New co-chairs
Please join us in welcoming our new chapter co-chairs, Valerie Willman and Anthony St. Clair.
Valerie Willman is an author and line editor living in Eugene, OR. She writes on grief, parenting, urban homesteading, unschooling (while her kids go to school), and her son's special needs. She's seeking representation for her memoir, Grief Shadows: Young, Pregnant and Widowed. She loves decaf Caramel Macchiatos and gluten-free Holy Donuts, but tries to eat more whole foods. Honest.
You can find Valerie on Facebook, Scribd and Twitter at valeriewillman.
Anthony St. Clair is a copywriter, editor, brewer, cook and world traveler who transplanted to Eugene in 2000. Anthony has blogged his passion for words, food and the Northwest at antsaint.com since 2004. He is currently at work on a batch of homebrew, a novel and a few good home-cooked meals.
You can find Anthony on Twitter at antsaint.