Store
FiLMLaBtv Web Series Track for Members Only
20032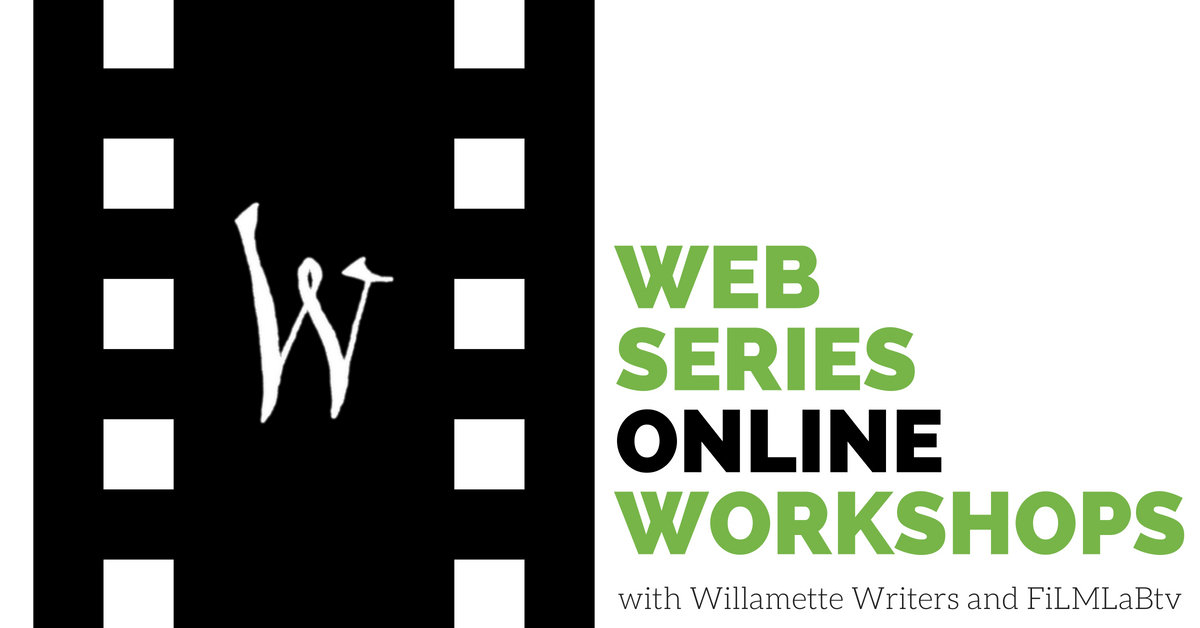 Get down to work on your web series or tv show with a workshop track with film and tv industry professionals. You can participate live or watch the workshops at a later date.
The full series
Join us for the full workshop series online.
Dates:
September 22, 2018
October 6, 2018
October 20, 2018
November 3, 2018
Topics:
Plotting
Rookie Screenwriting Mistakes
Production Costs
Writing Dialogue
Conveying Tone
About Willamette Writers and FiLMLaBtv
Willamette Writers, a Pacific Northwest Writer's Organization, is launching FiLMLaBtv: a web series script to screen competition that is open to all screenwriters.
Writers will submit their seven page web series pilots with 1-4 speaking characters. The pilots should have a fully developed story (a beginning, a middle, and an end), lead into the following episode, and be aimed at a general audience.
Industry professionals will choose nine finalists and one grand prize winner to join the Writer's Room led by showrunner FJ Pratt. You know Pratt from series like Ellen, Frasier, and Sullivan and Son. The writers will sit down with Pratt and hash out the pilot over a long weekend. They will participate in a table read with trained professionals, and then they will take the web series into production.
With the help of a director, producer, and the writing team, the pilot of the web series will be shot in Portland, Oregon. In the end, the winner of the competition will have a produced film to their name, and everyone in the Writer's Room will walk away with an IMDB credit, and an experience they will never forget.
To find out more about FiLMLaBtv, go to willamettewriters.org/filmlab.